BORACAY ISLAND, AKLAN, PHILIPPINES-The Department of Tourism (DOT) facilitated the training of some 2,100 tourism front line workers in anticipation of Boracay Island's soft opening on October 26.
"Since the island's temporary closure, we have been providing free training for our frontliners or the ones who will work face to face with our tourists," said Tourism Secretary Bernadette Romulo-Puyat.
The series of training sessions and seminars for porters, receptionists, and hotel and resort front office staff were spearheaded by the Department's Regional Office VI, Boracay Field Office and Boracay Compliance and Monitoring Office from May to October 2018.
Frontliners including boatmen from Caticlan, Tabo, Cagban, and Tambisan Ports, jetty port checkers, ticket collectors, land transport drivers, tour guides, and travel and tour operators are undergoing training to become ambassadors of the island.
Also included are hotel and restaurant waiters and food servers, massage and spa therapists, manicurists, vendors, souvenir gift shops salespersons, and water sports activities frontliners.
To ensure the safety and security of tourists in Boracay, two batches of the Tourist-Oriented Police for Community Order and Protection (TOPCOP) Awareness Training are also scheduled for over 100 Philippine National Police (PNP) personnel.
"While Boracay is still a work in progress, we are optimistic that these frontliners will help us in showcasing the 'Better Boracay' we are working towards," Romulo-Puyat added.
Four to five batches of seminars on the Filipino brand of service handled by the DOT's Office of Industry Manpower Development (OIMD) for frontliners and stakeholders are also being planned.
Regional Director Atty. Helen Catalbas said that the training sessions and seminars will continue even after the soft opening on October 26.
For November, training courses in community local guiding for Mabuhay hosts are being rolled out.
Included also in the series of training courses are sustainable tourism best practices including promotion of eco-friendly facilities, transportation and commodities; energy and waste management; and water and biodiversity conservation.
"We encourage everyone who sets foot in Boracay to be the best and most responsible tourist that you can be. Practice sustainable tourism and respect the island, and you'll just keep it more fun for the generations to come," Romulo-Puyat said.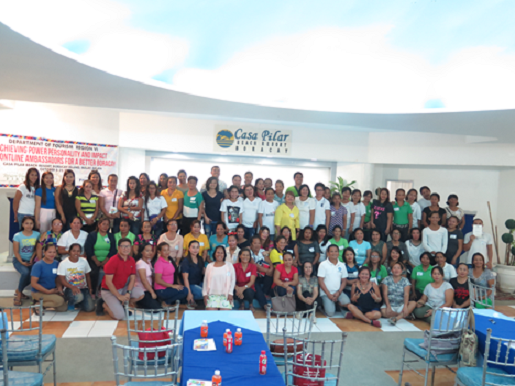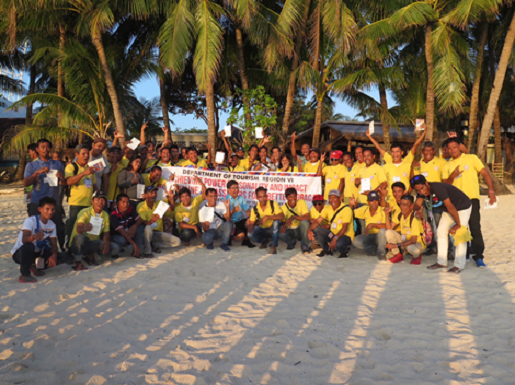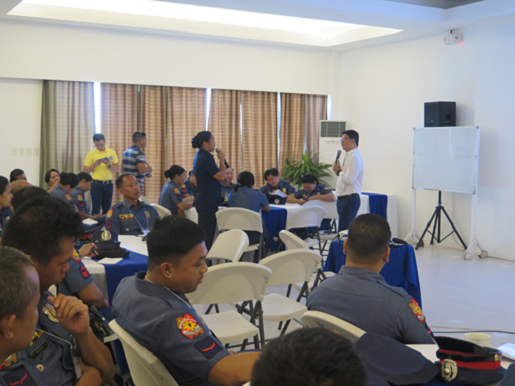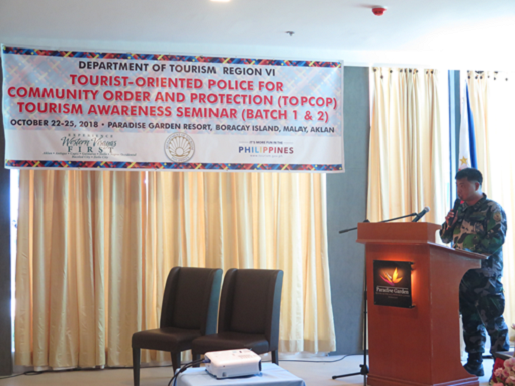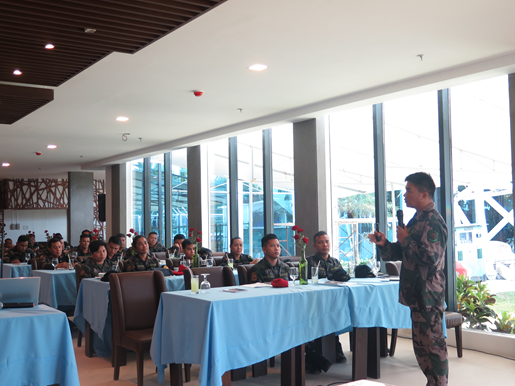 Over 2,000 frontliners joined the DOT training held in Boracay in anticipation of the island destination's re-opening on 26 October 2018.