MANILA, Philippines – In a bid to further expand access to affordable RT-PCR (Real-Time Reverse Transcription Polymerase Chain Reaction) test in time for New Year domestic travels, the Department of Tourism (DOT) through the Tourism Promotions Board (TPB) Philippines, inks a Memorandum of Agreement with the Philippine Children's Medical Center (PCMC) on December 28, 2020.

Tourism Secretary Bernadette Romulo-Puyat explained that the Php 8.7 million financial subsidy program with the PCMC is poised to further encourage the traveling public to rediscover places that have been declared open and safe by the Inter-Agency Task Force Emerging Infectious Disease (IATF-EID) and local government units. Among these destinations are Manila, Boracay, Palawan, Cebu, Bohol, Baguio, and Ilocos Norte. This is also a strategic step in continuously marketing and promoting the country as a safe tourism destination.

"The rolling out of the subsidized RT-PCR tests for qualified domestic tourists is just one of the tourism promotions' recovery strategies as part of our Safe Bangon Turismo campaign to support the Philippine tourism industry which has been adversely affected by the ongoing pandemic," Secretary Romulo- Puyat said.

Last December 15, DOT and TPB first signed a MOA with the University of the Philippines-Philippine General Hospital (UP-PGH) to subsidize 50 percent of the hospital's RT-PCR testing cost of Php 1,800 for about 11,000 qualified domestic tourists. The partnership with PCMC is an added effort of DOT and TPB's to expand the financial subsidy program for tourists, considering that PCMC RT-PCR testing cost is Php 1,500, to benefit 11,600 domestic tourists.

To avail of PCMC's 50 percent testing cost subsidy, travelers must first register online to pre-schedule their RT-PCR test at http://www.tpb.gov.ph/rtpcrphtravel/" and submit a valid government-issued identification card, proof of hotel booking in a DOT-accredited accommodation establishment, and proof of mode of travel such as airline or bus ticket. PCMC will accept RT-PCR test applications on a first-come, first-served basis.

Now that the country is gearing for its recovery by easing travel restrictions for domestic tourists, IATF-EID has mandated tourists to submit a negative test result before departure and travel to their desired region to prevent the further spread of the COVID-19 virus.


###
PHOTOS FROM TPB: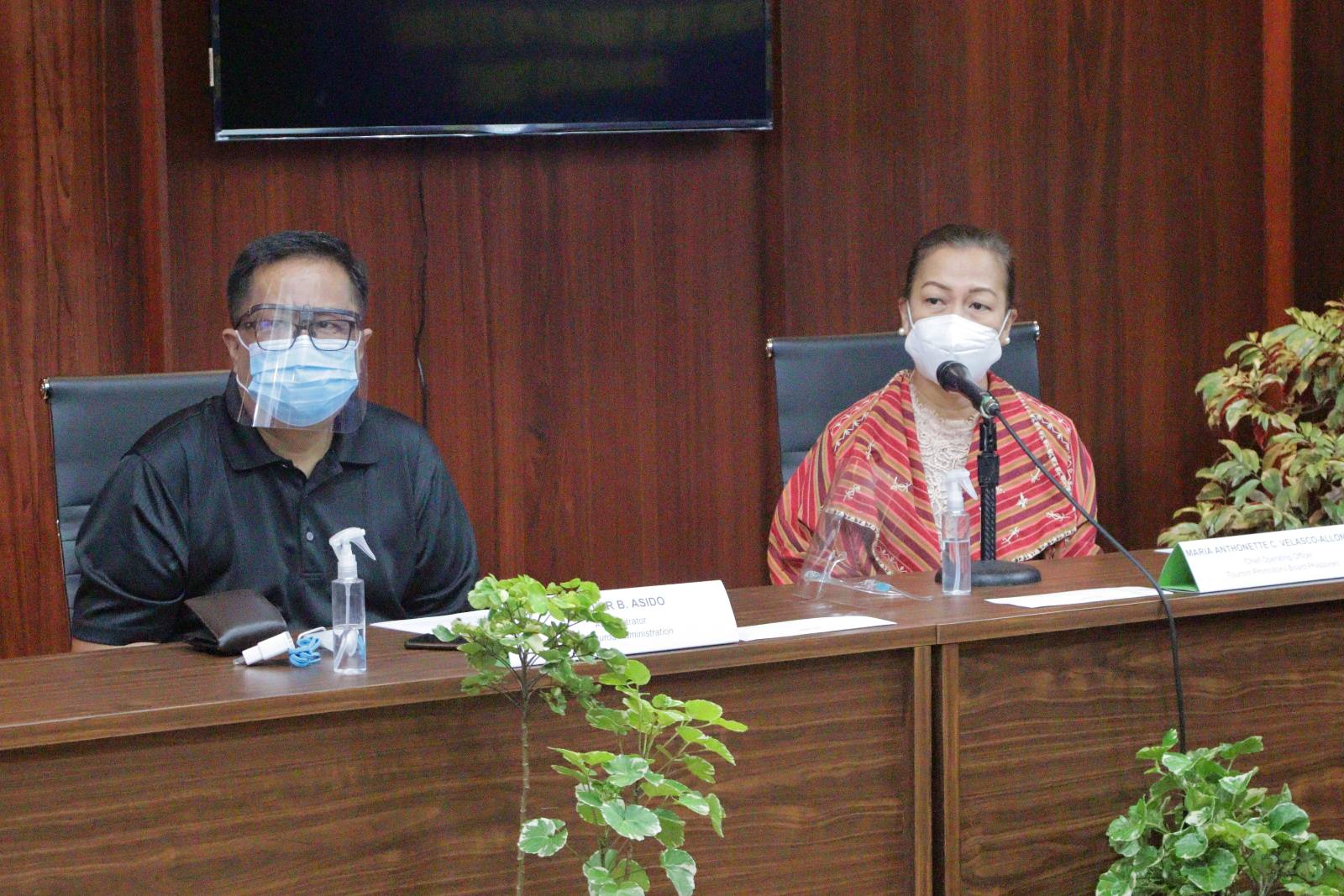 MOA Signing between the Department of Tourism (DOT), Tourism Promotions Board (TPB), and the Philippine Children's Medical Center (PCMC). DOT is represented by Tourism Secretary Bernadette Romulo-Puyat (left) while PCMC is represented by Executive Director Julius A. Lecciones.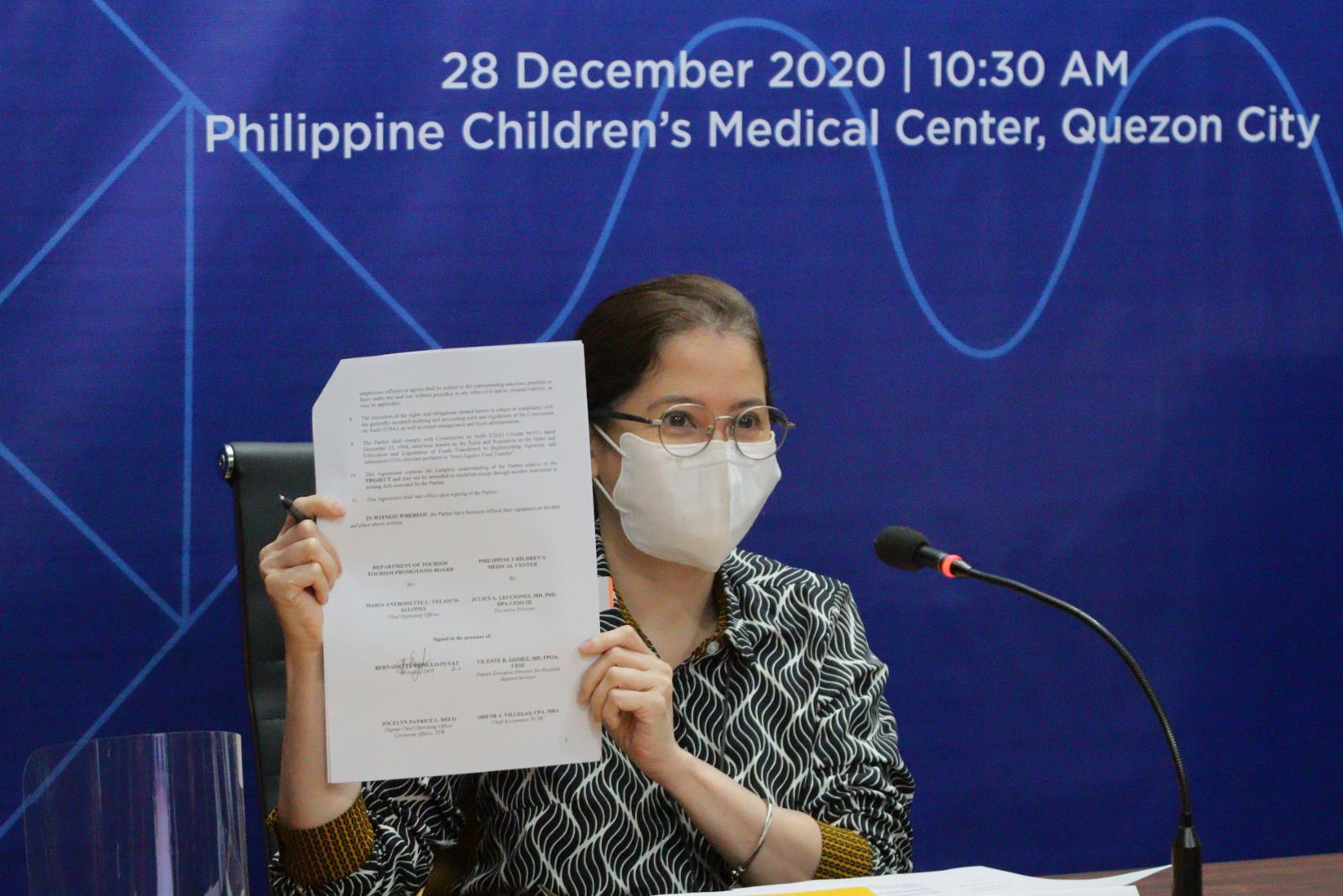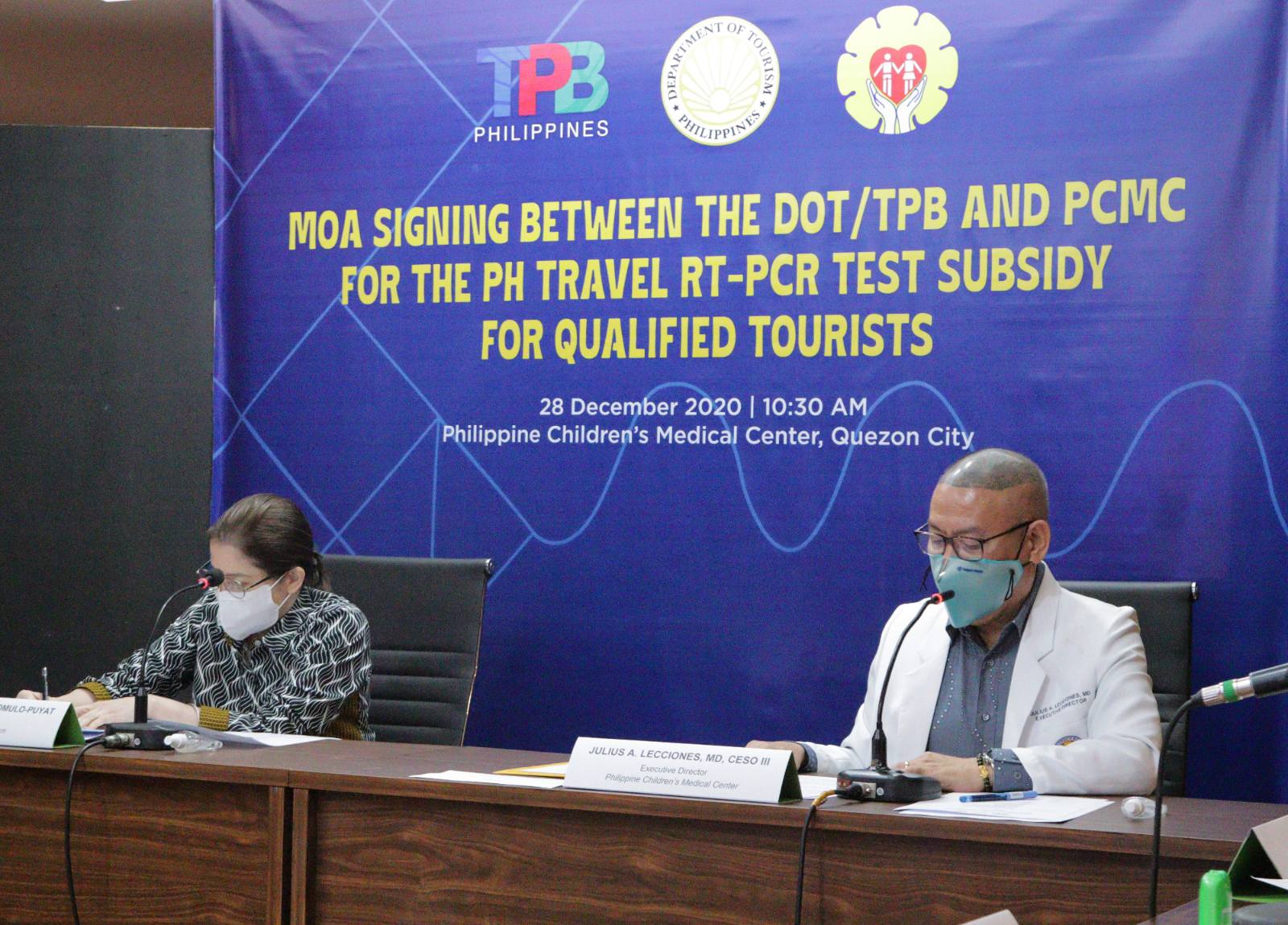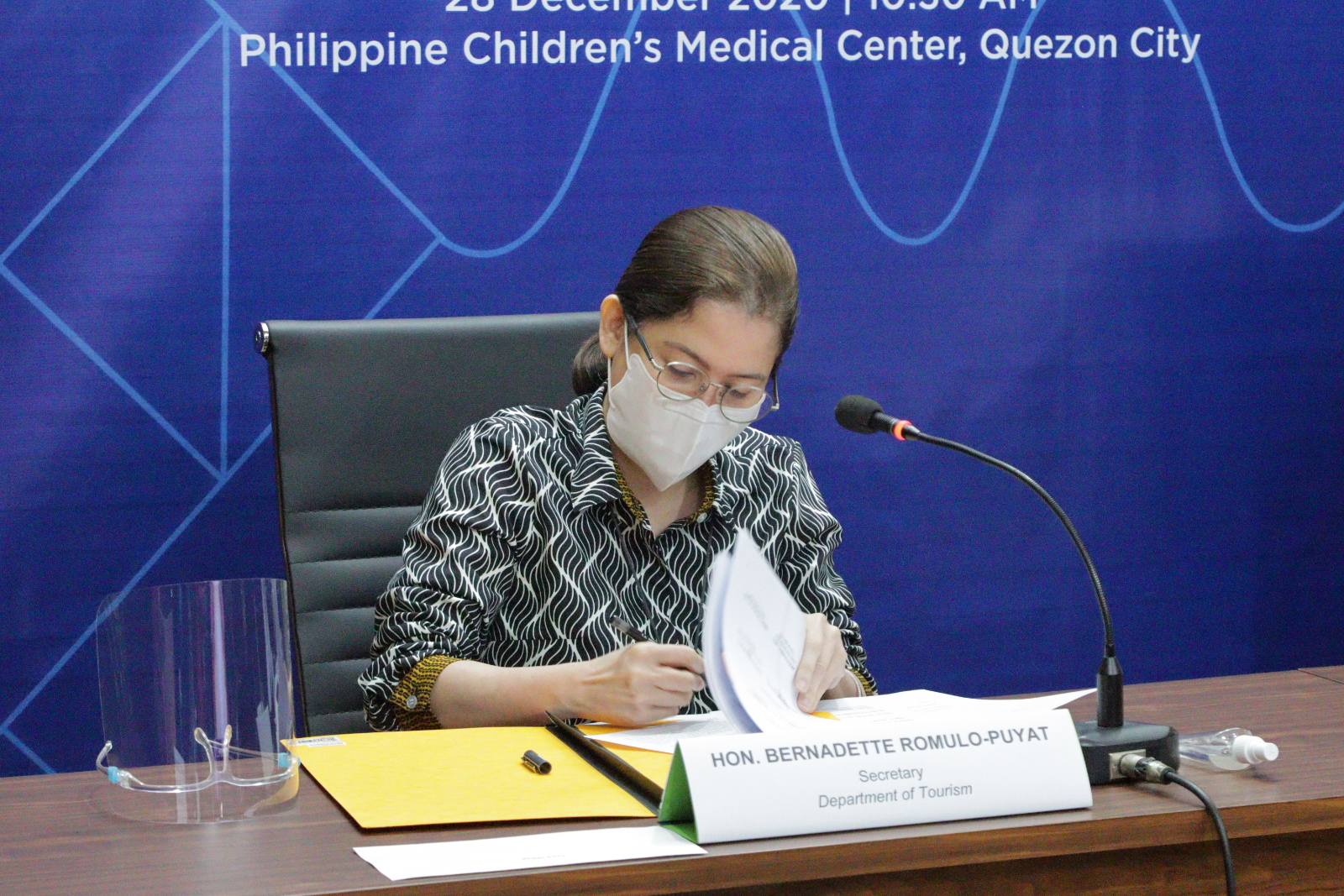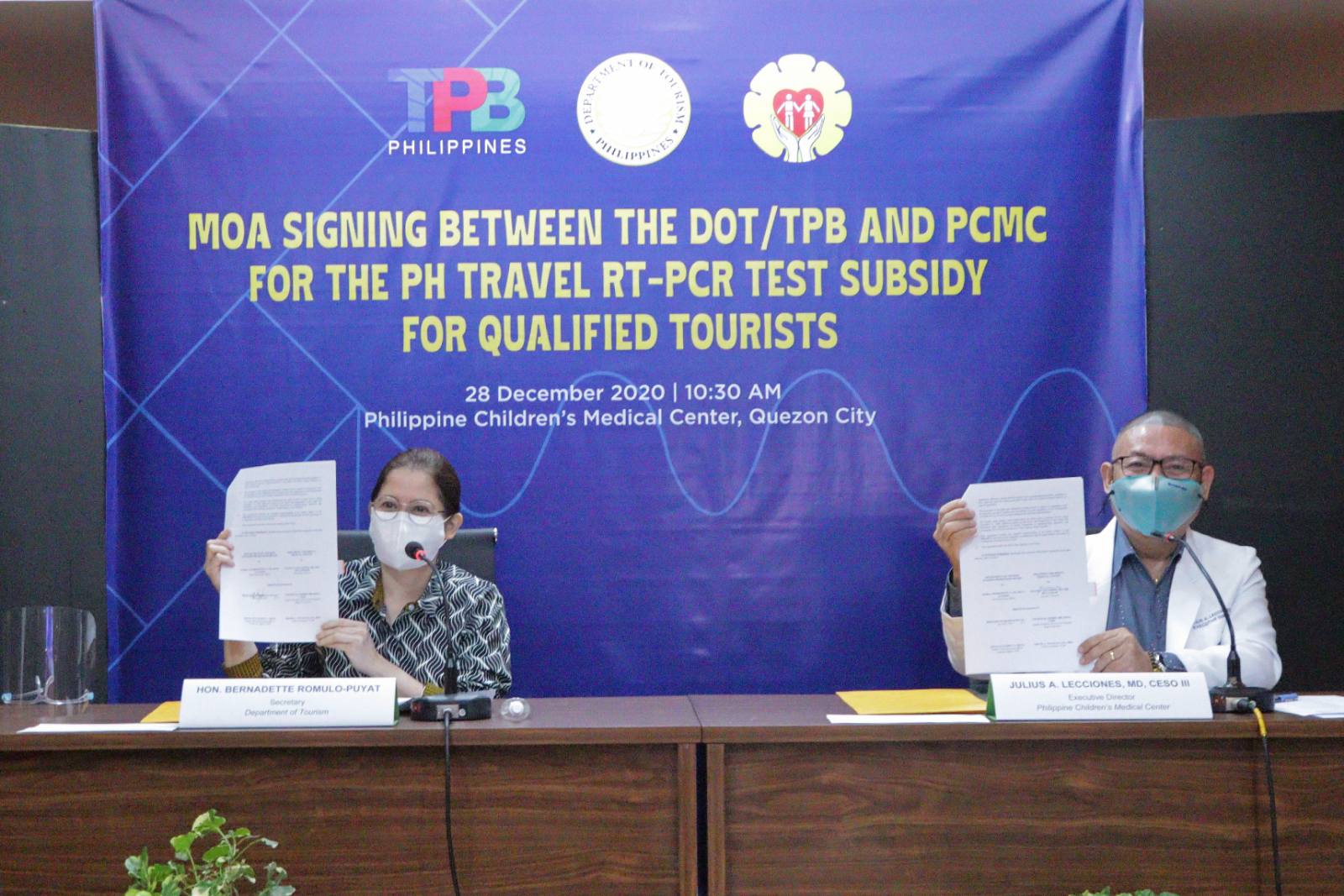 Intramuros Administration (IA) Administrator Guiller B. Asido (left) and TPB Chief Operating Officer Maria Anthonette C. Velasco-Allones