NAIA, Pasay City – More than 30 days into the enhanced community quarantine (ECQ) of Luzon, the Department of Tourism–National Capital Region (DOT–NCR) has served a total of 24,336 nationals directly and indirectly.

Since March 16, the regional office, led by Director Woodrow C. Maquiling, Jr., has assisted some 13,694 tourists, mostly foreigners, and 9,614 overseas Filipino workers (OFWs) who transited through the Ninoy Aquino International Airport (NAIA) International Terminals in Manila, the country's major international gateway.

As of April 19, the DOT-NCR has assisted a total of 55 sweeper flights from other domestic gateways, 20 repatriation flights mounted by foreign governments, helped re–book flights of over 466 stranded passengers, facilitated temporary shelter of over 2,402 travelers, and transported 1,033 travelers, whose flight and travel arrangements were disrupted by preventive measures to impede the spread of the COVID–19 disease.

Some 22 foreign embassies also tapped the DOT-NCR in close coordination with its fellow regional counterparts and the national government in mounting repatriation flights for their nationals across the country.

Mweanwhile, the DOT-NCR started distributing a total of 12,000 health essentials, comprised of face masks, latex gloves and vitamins to airport frontliners at the NAIA.

As of April 13, a total of 4,536 hygiene essential kits for OFWs have been distributed to identified accommodation establishments (AEs) in Metro Manila.

PHOTO: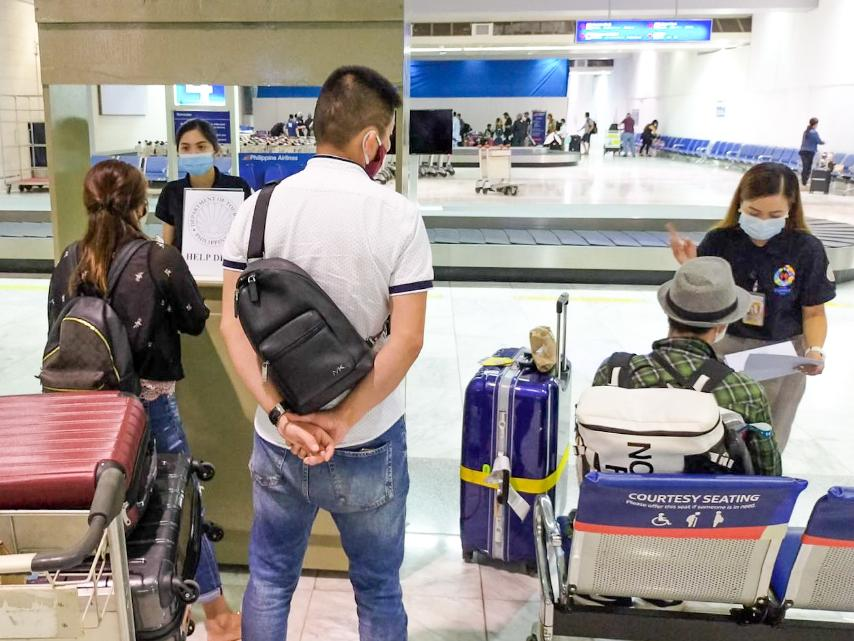 Passengers of a flight from Cagayan De Oro seek assistance from the DOT 24/7 Help Desk, stationed at the Ninoy Aquino International Airport. Through the Help Desk, the DOT is able to address traveler concerns including difficulties in rebooking flights, seeking temporary shelter, and making transportation arrangements.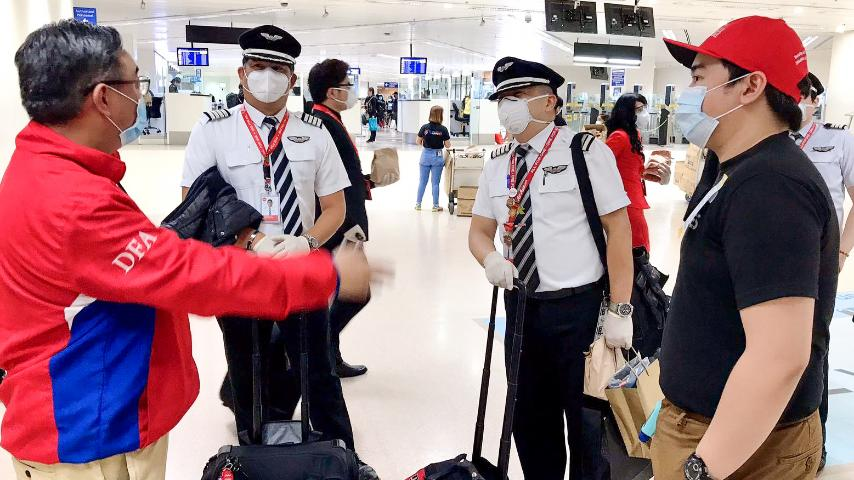 DOT National Capital Region Regional Director Woodrow Maquiling Jr. oversees DOT frontline operations at the Ninoy Aquino International Airport, which involved assisting tourists and Overseas Filipino Workers (OFWs) during the Enhanced Community Quaratine (ECQ) period.
DOT–NCR frontliners welcomed and distributed care kits to 275 passengers arriving from Cebu.