Visitor Markets
Korea, the biggest visitor-generating market for the country, has already reached million arrivals or 1,069,089 visitors, covering 23.91% of the total arrivals. The United States of America is the second top source market with an aggregate volume of 660,875 visitors, corresponding to 14.78% of the total. Visitor count from China reached 641,412 arrivals, a share of 14.35%. Japan ranked fourth with 405,571 arrivals, forming 9.07% of the total volume.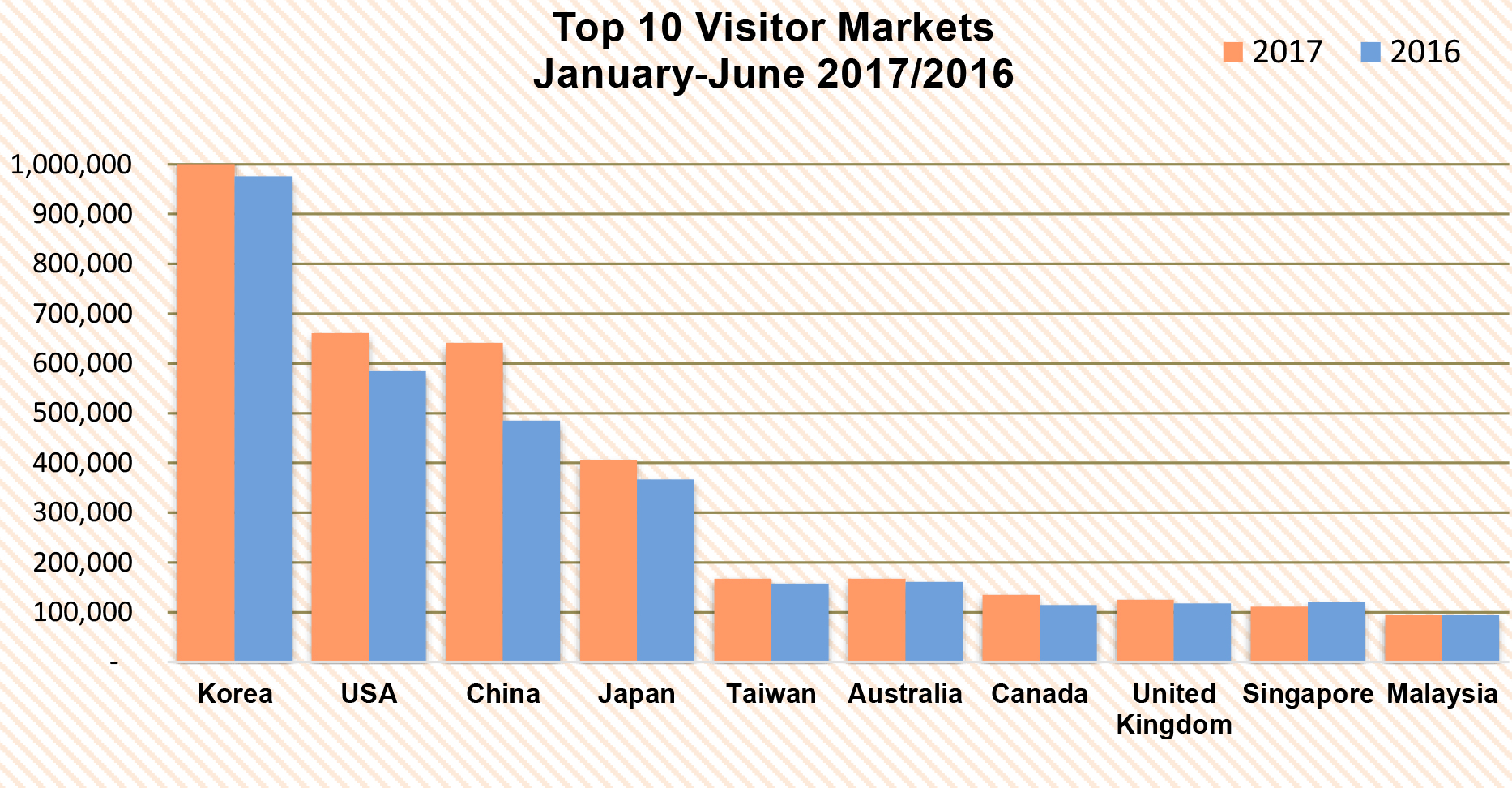 Taiwan finally took the fifth spot by providing 167,461 arrivals surpassing Australia with 166,993 arrivals. Completing the top 10 markets are Canada with 134,459 arrivals, United Kingdom with 125,008 arrivals, Singapore with 111,468 arrivals and Malaysia with 95,179 arrivals.
Among the top 10 markets, China posted the highest growth of 32.37%.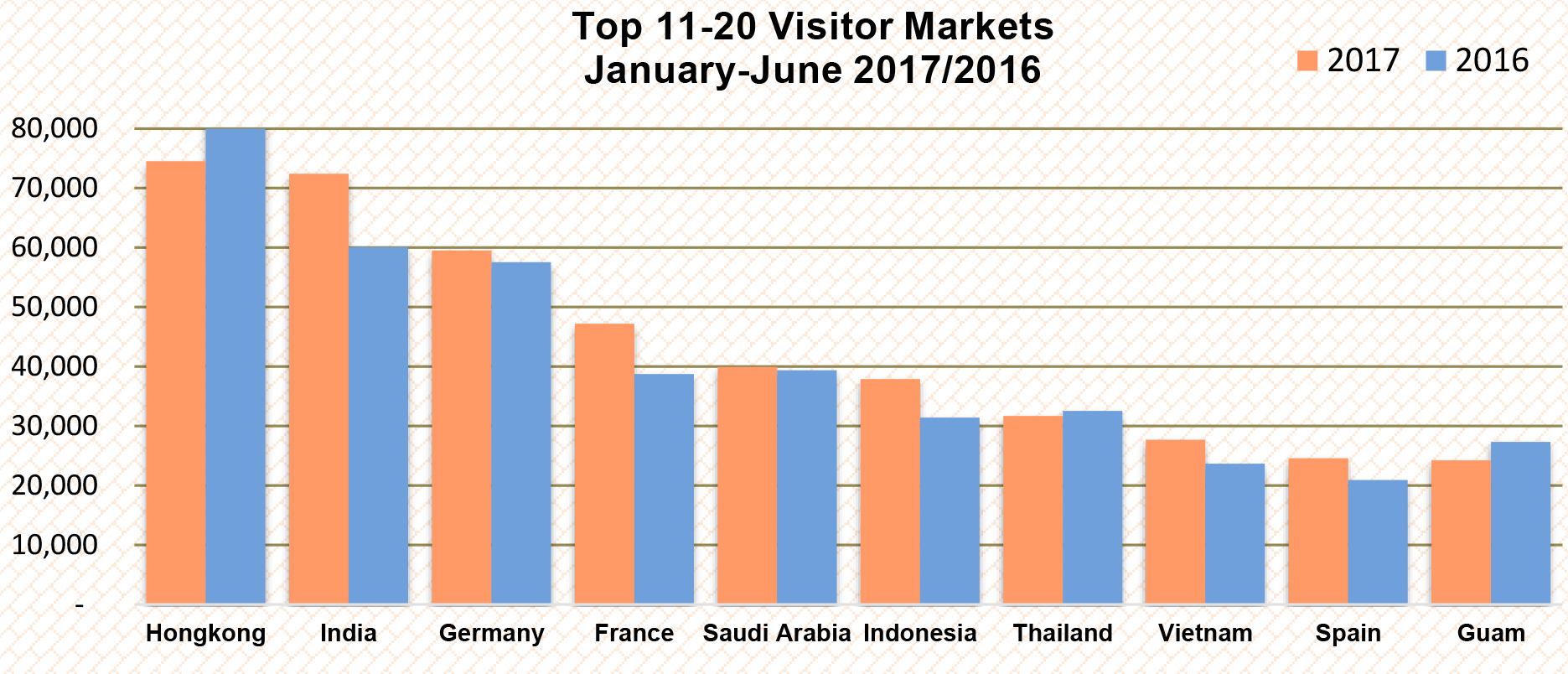 The top 11-14 markets include Hongkong with 74,489 arrivals, India with 72,381 arrivals, Germany with 59,500 arrivals, and France with 47,220 arrivals. Completing the top 20 sources are Saudi Arabia with 39,938 arrivals, Indonesia with 37,916 arrivals, Thailand with 31,673 arrivals, Viet Nam with 27,682 arrivals, Spain with 24,604 arrivals and Guam with 24,259 arrivals.