Australia took the fifth spot by providing 206,443 arrivals followed closely by Taiwan with 205,814 arrivals. Completing the top 10 markets are Canada with 158,225 arrivals, United Kingdom with 148,563 arrivals, Singapore with 139,039 arrivals and Malaysia with 119,155 arrivals.
Among the top 10 markets, China posted the highest growth of 39.28%.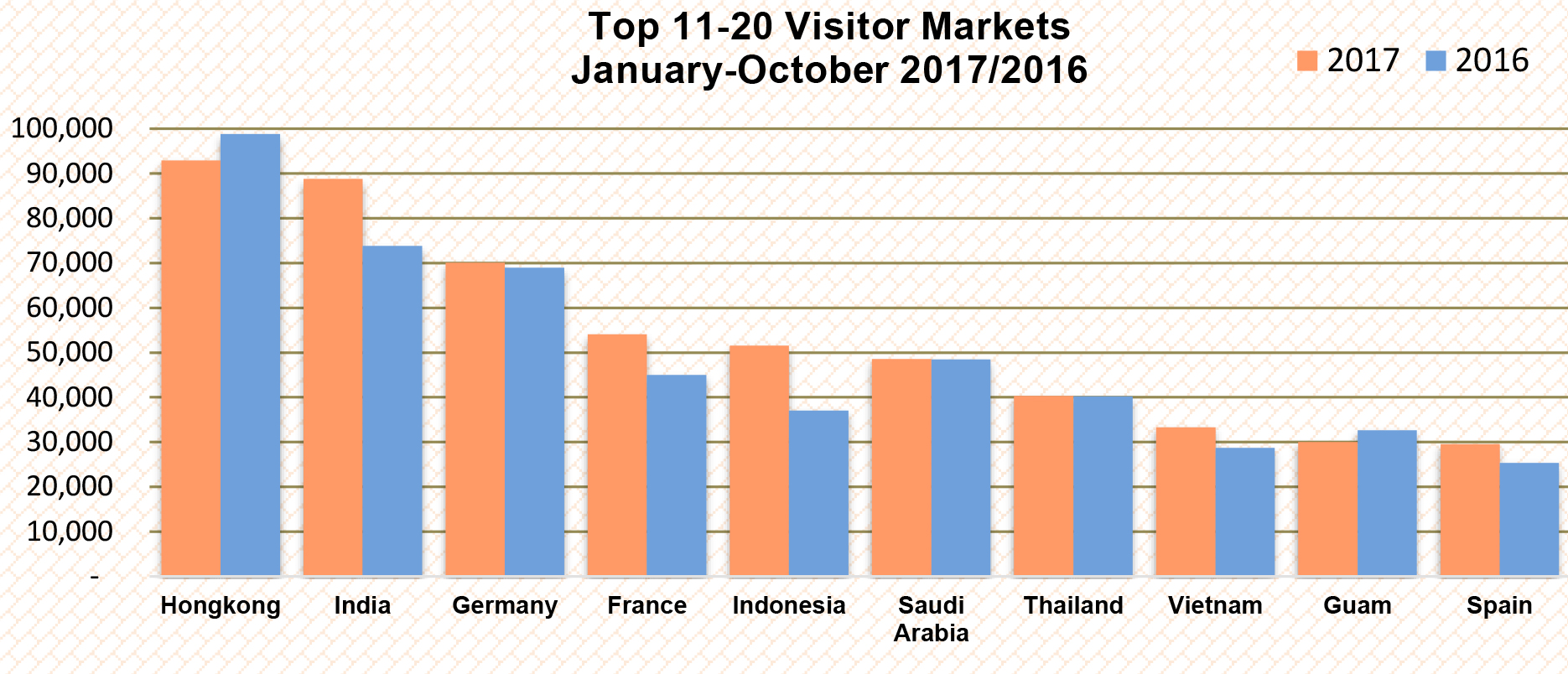 The top 11-14 markets include Hongkong with 92,902 arrivals, India with 88,832 arrivals, Germany with 70,106 arrivals, and France with 54,051 arrivals. Completing the top 20 sources are Indonesia with 51,570 arrivals, Saudi Arabia with 48,529 arrivals, Thailand with 40,348 arrivals, Viet Nam with 33,281 arrivals, Guam with 30,021 arrivals and Spain with 29,562 arrivals.